Perth School Camps – for country schools or a 5 Day Adventure Week – Something Different!
For country schools, here is a list of venues you can visit should you wish to visit the Perth area for a camp. We can arrange transport & accommodation for you as well as our catering service – Generally we use Advent Park in Maida Vale – a very large campsite with huge expanses of open grassed areas, comfortable 3 or 4 person dorms and a great kitchen / dining area along with several activity rooms available for night activities. Very central and within an easy drive to venues in Fremantle, Perth city and the northern suburbs. Other campsites are available – Just call & discuss!
For city teachers who cannot afford the time away, this tour leaves and returns to school each day, therefore costs are cut because there are no meals or accommodation fees.
Below, find a list of venues in and around the Perth area that are suitable for primary age children to visit. Simply make a selection of approximately 2 venues for each day and we will put the tour together for you and price it accordingly. As a rule we try to incorporate 1 educational activity and 1 fun activity each day to keep students busy and interested. We can suggest various combinations for you that have worked for us in the past. We suggest that we cost each tour separately as some choices are seasonal, subject to availability and of course personal preference.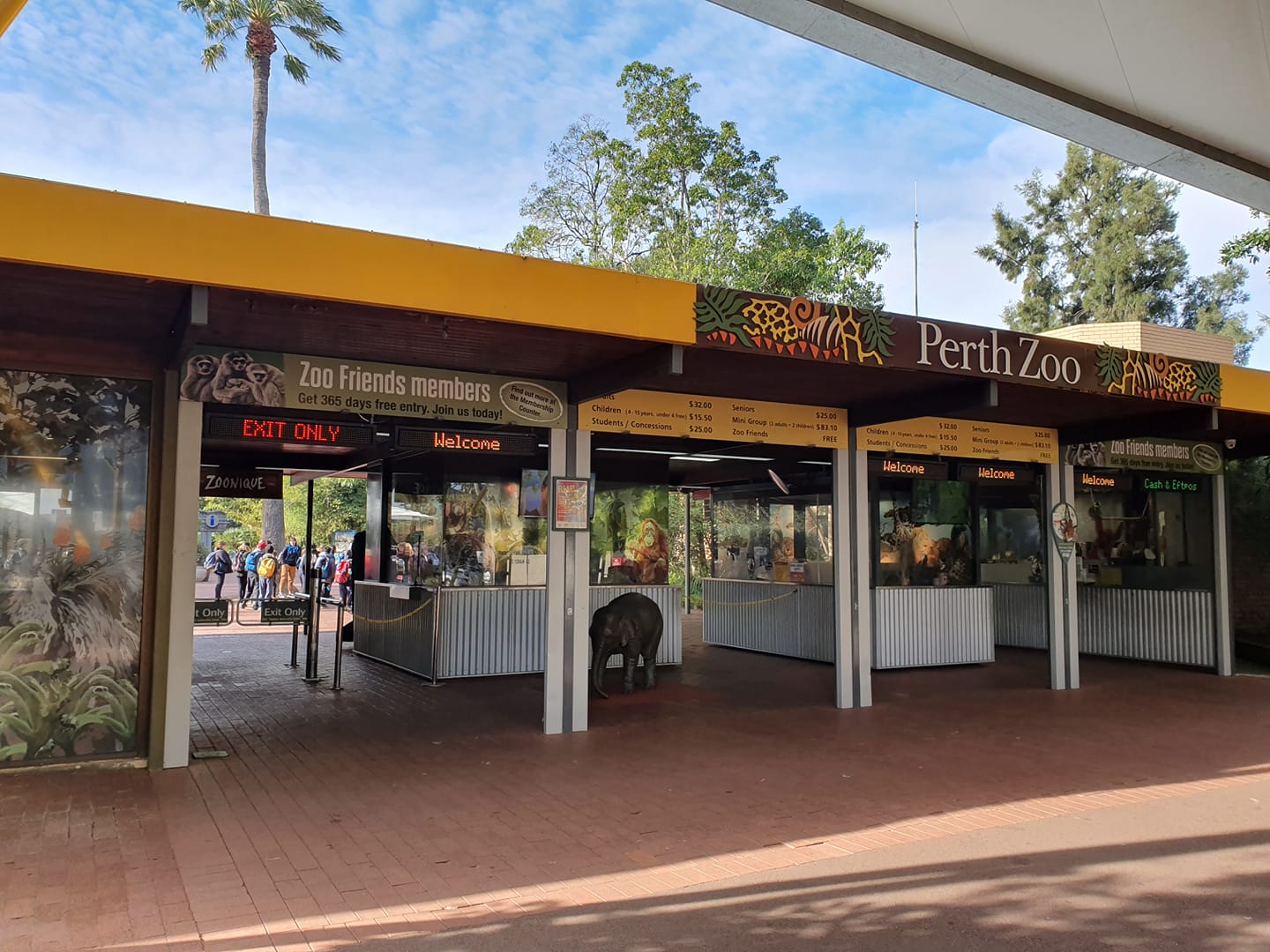 Obviously, some activities attract heavy fees, so we custom-make each tour to suit the particular school's budget.
Generally, for city schools, we advise students and staff to bring their own lunches (helping keep costs down).
For Country schools visiting Perth, we can arrange catering for you.
For all groups, fresh fruit and cordial is provided each day.
Venues:
Educational:
Whiteman Park (inc Caversham Wildlife Park; Transport museum; tractor museum;
childrens forrest;birds of prey flying display; tram & train rides)
Perth Mint (gold pour); Perth Museum; Sci-Tech; AQWA (activities); Elizabeth Quay;
W.A. Newspapers ; Herdsman Wildlife Centre (hands-on environmental) ;
Perth Zoo; Penguin Island; Fremantle Maritime Museum; Submarine 'Ovens'; Aviation Museum ;
Kalamunda History Village; Optus Stadium / WACA tours; Fremantle Dockers or West Coast Eagles tours; Army Museum; Chung Wah Chinese Assoc.( hands-on); Constitutional Centre;
Electoral Information Centre; Fire Safety Ed Centre & museum;
Golden Pipeline Education centre; Landsdale Farm School; Gravity Discovery Centre;
Perth Observatory; WA Art Gallery; Swan Bells.
Activities:
Abseiling; Rock wall climbing; Flying Fox, Crate Climb, Go Karting; Canoeing; Archery; Commando Course; 10 pin bowling; Jungle Gym; Caving; Roller Skating; Ice Skating; Water Sliding; Horse riding; Low Ropes; High Ropes; Blind Walk; Camel riding; Orienteering; Indoor Laser Tag ; Giant Swing; Frisbee golf; River Cruises; Trampolining;